We
help

world-changing

tech

companies

get noticed
We boost your business with data-driven SEO. It's that simple. Our transparent approach includes setting up your tracking and reporting so that we can make changes when needed and celebrate our success when it comes.
How Our Clients Did Last Month
Month-over-month traffic trends. Source: Google Analytics
300% More Conversions in 9 Months
"The real positive of working with Geeky Tech is having a website that people visit."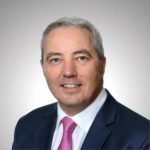 661% More Traffic in Just 6 Months
 "Geeky Tech has far exceeded our expectations. We are so impressed with the results. Would highly recommend!"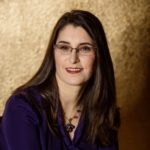 555% Increase in Hubspot Contacts from Previous Year
"GeekyTech had subject matter experts in every area of SEO, which was incredibly helpful.""We know we always have experts on hand whether we need support with analytics, search results, content briefs or PPC."
688% More Traffic in Two Years
"Geeky Tech continues to surprise us with its results. A big thanks to the team!"
560% Increase in Conversions in Just 12 Months
"For some months, our leads have tripled."
745% More Traffic in Just 12 Months
"We are so grateful we invested in the right SEO company to help us reach the right customers."
"After implementing the suggestions Ben made in his free video, I saw more of an impact on my keyword rankings than I have in the last six months with my current agency."
150% More Traffic in Nine Months
"We've really struggled with other agencies…It's the complete opposite experience with Geeky Tech."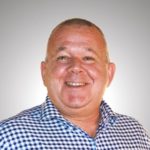 443% More Users in 6 Months
"The results working with Geeky Tech have been absolutely fantastic."
196% More Traffic in 12 Months
"We have acquired new customers from around the world who didn't know we existed and now have ordered multiple times"
"Working with the team was delightful, at every stage of the development of our website the team worked above and beyond what we had asked for."
163% More Goal Completions in Just 5 months
"We've gone from never having any organic web enquiries to acquiring clients and receiving multiple demo requests within a couple of months of the new site going live! I couldn't be happier with the results!"
247% Sessions Increase Amidst Fierce Competition
"We can't believe what our numbers look like compared to when we first hired them. Thanks team!"
134% More Monthly Impressions in Just 9 Months
This touchscreen software has since made huge leaps in business and education thanks to its competitive rankings.
"Coming from such a competitive industry, I really appreciate how Geeky Tech helped us set realistic expectations about our SEO potential. We're very pleased to watch our rankings go up and up!"
52% More Impressions in Just 4 Months
"Companies looking for SEO services should be prepared for a partnership in the full sense of the word."
1000% More Goal Conversions in 6 Months
"Huge clients are coming to us and we have the Geek Tech team to thank!"
"I've worked with Ben and Geeky Tech for the past year. I have been very impressed that they were able to provide the perfect mix of technical SEO and content marketing for our business. Their level of knowledge and commitment to ensuring that the right elements of our website were found by our target audience was fantastic. Always easy to deal with, I am very pleased with the results that he and his team delivered. If you have the chance to work with Ben – take it. Your business will thank you for it!"
2x More Monthly Organic Traffic in Just Six Months
"We really appreciated Geeky Tech's transparency and the team's ability to articulate how SEO works; they also seemed to be fairly knowledgeable about our own industry, which definitely made things a lot easier for us"
815% More Impressions in Just 12 Months
This 24/7 SOC has become a fierce competitor in the cybersecurity industry.
"We used Geeky Tech to help establish and grow our SEO strategy content and they've certainly helped us do that. Everyone is an expert in their respective fields." 
From 0 to 9000+ Impressions in Just 9 Months
In less than a year, we helped put these IT transformation specialists on the map.
54% Increase in Organic Impressions in One Year
Protera's visibility is on an upward trend thanks to our tried-and-tested SEO techniques.
94% More Visibility in Just 8 Months
"The team works together in such a collaborative way that we always felt like we were sitting with the A-team, despite our changing needs and goals."
715% increase in organic keywords in 3 years
"Geeky Tech has significantly improved the quality of our inbound traffic."
19 Target Keywords Now on Page One of Google
"Geeky Tech's presentation was great. We're very impressed with the team so far."
"Really great team, great work and the results are fantastic. Have been incredibly helpful at all stages of the process."
1480% Increase in Impressions in One Year
Keyword strategy and optimised content skyrocketed this interior design firm's online visibility


247% higher organic conversion rate compared to previous year
"We've seen a tremendous increase in website traffic and enquiries since we began with Geeky Tech."
267% More Conversions in 12 Months
"We've received multiple demo requests within a couple of months of the new site going live! I couldn't be happier with the results!"
590% Increase in organic keywords over 12 months
"We're now generating leads through our website, which is fantastic for us. We've moved up in the rankings on Google."
337% More Organic New Users in 12 Months
"They deliver all of the required items on time, to an excellent standard, and with a really interested team."
427% More Monthly Clicks in Just Over a Year
More visibility means more incoming traffic for this AI-powered regulatory intelligence software.
55% More Monthly Impressions in 10 Months
"Geeky Tech's SEO services were so effective that we soon had more inquiries and leads than we knew what to do with."
150% More Monthly Clicks in Just Six Months
This video production company saw a huge increase in incoming traffic thanks to our tried-and-tested SEO.
590% Increase in organic keywords over 12 months
"Our acquisitions have been smooth and successful with Geeky Tech's help."
163% More Goal Completions in Just 5 months
"Geeky Tech's service was straightforward and effective. They didn't waste time with the upsells—they just got to work improving our site's visibility."